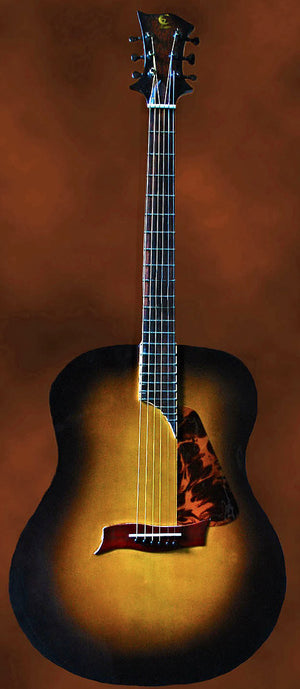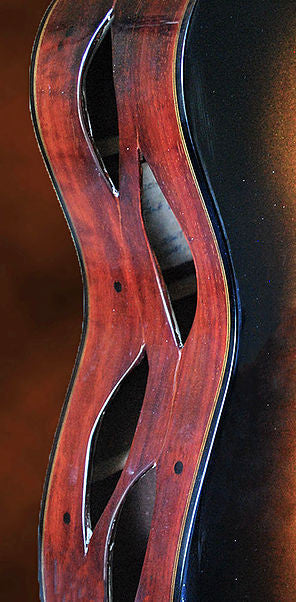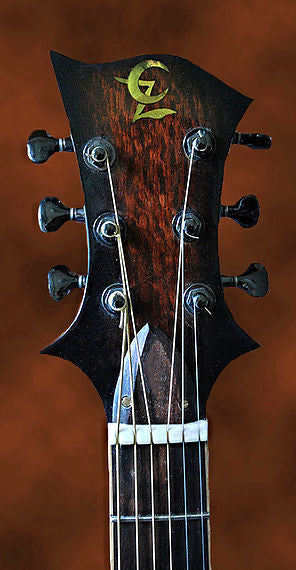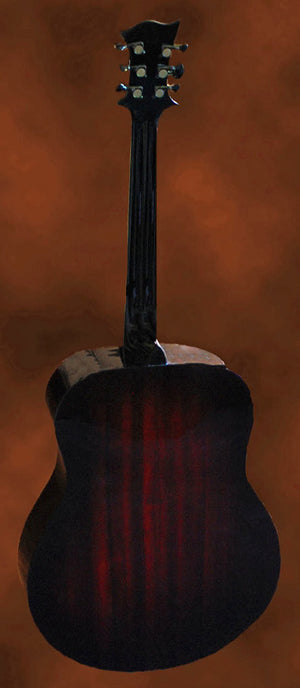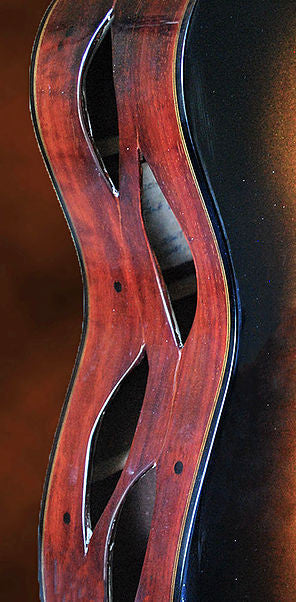 Sunburst Jumbo Guitar in Paduk and Engleman Spruce
This may be the ultimate jazz, lead, or strumming guitar.  It has a big voice and has been called a "sound cannon" by more than one player.  It has sharp trebles for lead playing up the neck with a huge bass and great overall balance. This jumbo guitar is made of paduk back and sides with engleman spruce top. It has an arm bevel and a mahogany, long scale neck with lacewood veneer headstock and Gotoh 510 mini 18:1 tuners. It comes with an undersaddle, piezo style pickup installed.  This guitar has very light playing wear from being used as a demonstrator as well as slight case scratches.  It will be re-buffed before shipping and is in perfect playing condition.  The dark sunburst finish on the top as well as the subtle shading over the paduk back is stunning.
Includes hardshell case.