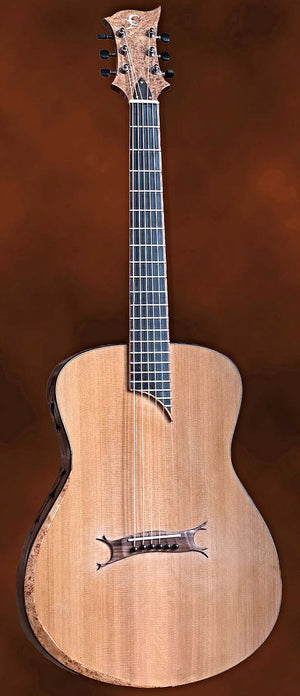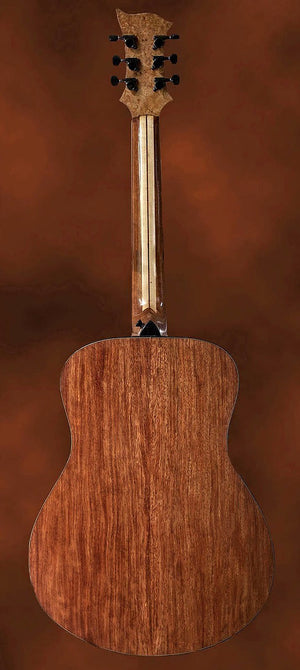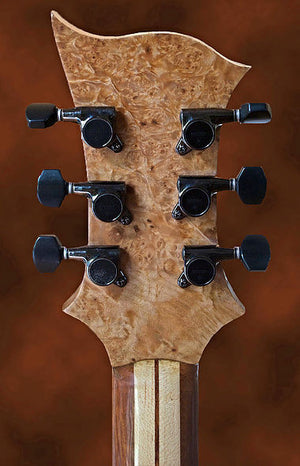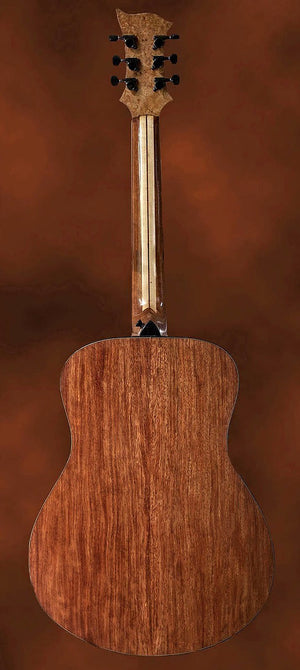 The "Leaf" Singer/Songwriter Guitar
This short scale fingerstyle guitar was the first built in our nature series.  It features a pin oak leaf soundhole design and bridge reflecting the roots and branches of a tree.  
Designed for the singer/songwriter, the custom armbevel makes the guitar extra comfortable to hold. The slightly wider spread of the strings at the saddle make it especially easy to play for fingerstyle playing, letting you dig deep with your fingers for a nice fat tone.  
Tone wise, this guitar exudes the warm bass that cedar is known for.  The trebles are less bright than the sitka tops, but this is no detriment.  This guitar is our personal favorite for its playabilty and the warmth that it brings to singing.  
An access panel on the lower bout of the guitar provides access for maintenance of an LR Baggs I-Beam active pickup with a volume control accessible through the soundhole.  
A hardshell case is included.